A huge congratulations to Martin Wrigley on winning the UK Optimist Nationals and also finishing 30th at the Optimist World Championships.
It has been 3 years since a British sailor has won using a British made sail and also 10 years since Andy Davis made Hannah Mills' Optimist sail to Win the Uk Nationals.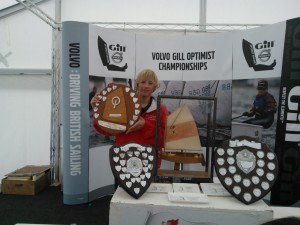 HD Sailmakers Andy & Jim have been making Martins Sails since he first started his Optimist campaign, winning the Optimist nationals is a great achievement and Martin is following in the foot steps of some of our great Olympic sailors!
Over 500 British and International sailors took part in the event held by Pwllheli over the 13th-17th of August. Conditions were very varied, Martin showed excellent speed through out all conditions.HD Sails wish Martin the very best and we're sure that he will go onto to achieve much more!
For more information on our Optimist Sails please contact us at the loft on 0121 356 2175