HD Sails is owned and managed by Jim Hunt and Andy Davis. Both have a long history of hands on sail making and are responsible for many development campaigns that have led to Championship winning designs. Every sail we supply is either computer cut or hand cut at the loft and assembled by Jim or Andy. We appreciate that buying sails is a serious investment. All the sails are made with the same attention to detail and finishing that means you can be assured that you are buying the same quality of product that the champions use.
About Jim Hunt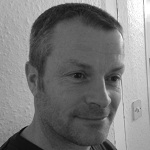 Jim started his sailmaking career in 1985 with a move from his hometown of Leeds to MacNamara sails in Devon. A successful 6 years with Mike Mac, saw Jim finish second in the 1987 Fireball Worlds and win the 1989 Enterprise Worlds. In 1991 Jim set up his own loft – Hunt sails and spent a further 5 years making championship winning Solo and Enterprise sails before selling the business to join Speed Sails in the Midlands in 1996. A brief 10 year hiatus at Purple Sails and Marine was followed by a return to Speed Sails in 2010 until he left at the end of 2011 with Andy Davis to start HD Sails. Jim's sailmaking and sailing career has seen him make championship winning sails and win championships in a huge variety of classes, as well as coaching weekend sailors to Olympic campaigners. Contact Jim
About Andy Davis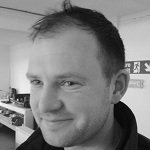 Andy started sail making for Speed Sails with Richard Estaugh in 2001. By 2004 Andy's talent for design and eye for detail saw him promoted to production manager and head of the design team. During the last sixteen years Andy has run development projects with many great sailors that have lead to some of his championship winning designs. Some of the highlights include; sails for Multiple world and national champion Richard Estaugh, Fireball World championship winning sails for Stevie Morrison, World championship winning Optimist sails for Hannah Mills, Mirror, 420 and GP14 championship winning sails for Stuart Bithell. Andy left Speed Sails in 2011 and started HD Sails with renowned sailmaker and sailor Jim Hunt. Andy has used his depth of knowledge and experience as a sailmaker to help him win multiple world & national championship titles in a variety of classes. He continues to test and develop his own designs and work with some of the best sailors to help him and his customers stay ahead. Contact Andy
Crash Test Dummies
We have a few selected sailors that we work along side to test out new ideas and keep HD Sails at the front of the fleet. If you see them on the water or in the bar feel free to ask them their thoughts.
Nick Craig
Tom Jeffcoate
Mike Senior
Peter Gray
Andy Thompson
Matt Biggs