Jim and Andy have both had success in the Lark fleet with their own Lark sails designs. Together they have put their ideas together to come up with a fast set of sails at a respectable price.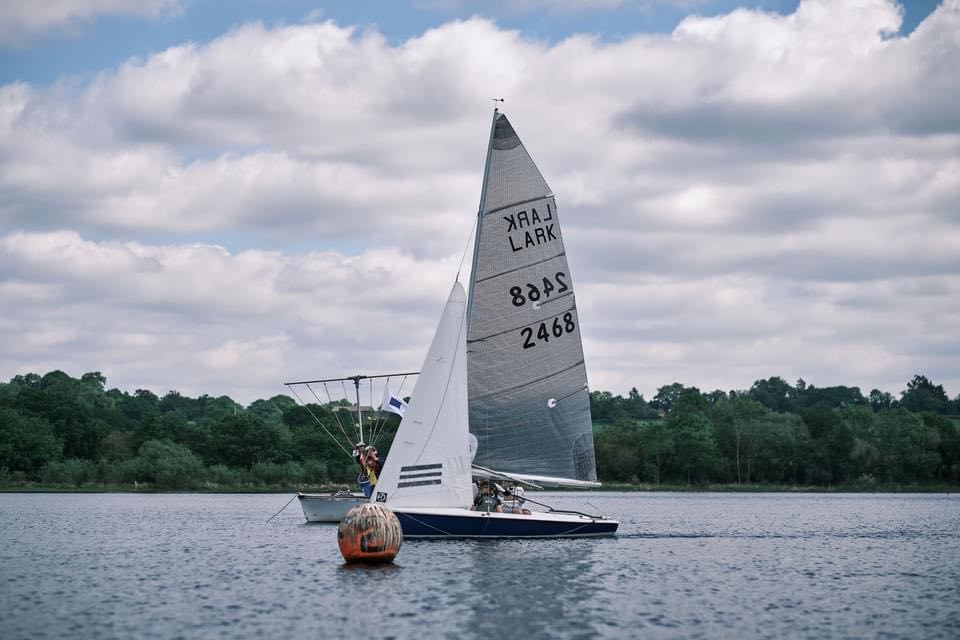 Mainsail
The Mainsail is made using Contender RSQ4.55 Dacron, built with a radial head & clew to give stability to the corners and a cross cut design in the middle to give a mainsail that is able to be full enough to give plenty of power in the medium airs but able to flatten off in a breeze, with two windows in the foot, custom HD Epoxy Battens, Numbers, eyelets, Insignia, tell tales, cunningham block and a sail bag.
Price inc VAT £898.04 Dacron
Price inc VAT £1,123.10 MAXX Laminate
Jib
The Jib is also made in Contender RS4 Dacron, Built also with a radial clew to give stability in the base and a cross cut design in the middle,the head panel is rotated 90 degrees to allow the cloth to stablise the upper leech. Jib comes with two windows, tell tales, eyelets and a sail bag. We now produce a FAT Head version. The FAT Head carries slightly more area and provides a little more power in the light medium airs.
Price inc VAT £387.10
Spinnaker
The Spinnaker is made using Contender 0.75oz Dynakote, the Dynakote cloth has a silicone finish to allow the spinnaker to slide in and out of the chute with ease. It's built using a cross cut design to give a good all round performance. Spinnaker comes with eyelets and sail bag.
Price inc VAT £463.32
Contact us here for information on lark sails